Sorry, most articles are not available in English yet
Datenschützer lehnen EU-Fluggastdatenspeicherung ab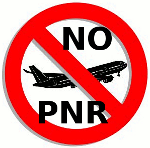 Die Bundesdatenschutzbeauftragte Andrea Voßhoff und der schleswig-holsteinische Landesdatenschützer Thilo Weichert kritisieren die geplante Speicherung von Fluggastdaten in Europa (EU-PNR) scharf. Die vorgesehene Verschleierung der Daten nach 30 Tagen ändere nichts daran, dass personenbezogene Daten anlass- und verdachtsunabhängig für fünf Jahre bei Polizeibehörden gespeichert würden.
"Ich kann derzeit nicht erkennen, dass die geplante PNR-Speicherung mit der EuGH-Rechtsprechung in Einklang zu bringen ist", sagte auch Thilo Weichert auf Anfrage von Golem.de.
Mehr dazu bei http://www.golem.de/news/vosshoff-und-weichert-datenschuetzer-lehnen-eu-fluggastdatenspeicherung-ab-1503-112823.html
---
Update 23.03.2015: Als Mitglied in der Fundamental Rights Platform möchte Aktion Freiheit statt Angst auf eine Initiative der FRA zur Vorratsdatenspeicherung von Flugreisedaten hinweisen:
Aus dem InFRA newsletter 16-23 March: Experts gather in Brussels to discuss PNR systems

FRA will take part in an expert meeting in Brussels on 18 March to discuss the necessity and proportionality of Passenger Name Records (PNR). National experts from various Member States and representatives of the Article 29 Working Party will give their views on PNR systems.
http://links.fra.europa.eu/l/95103ea021504577983c5c94cd1d566fF927B7A5/0/
During the meeting FRA will present its present its past PNR work. The meeting has been convened by the European Commission in response to the European Parliament's resolution on anti-terrorism measures from last month.
---
Alle Artikel zu
---
Category[21]: Unsere Themen in der Presse Short-Link to this page: a-fsa.de/e/2qs
Link to this page: https://www.aktion-freiheitstattangst.org/de/articles/4825-20150312-dsbs-gegen-eu-fluggastdatenspeicherung.htm
Link with Tor: http://a6pdp5vmmw4zm5tifrc3qo2pyz7mvnk4zzimpesnckvzinubzmioddad.onion/de/articles/4825-20150312-dsbs-gegen-eu-fluggastdatenspeicherung.htm
Tags:

#

Polizei

#

Geheimdienste

#

Geodaten

#

NoPNR

#

EuGH

#

EU

#

Asyl

#

Abschiebung

#

Migration

#

Frontex

#

Fluggastdatenbank

#

EuroDAC

#

Europol

#

Schengen

#

VisaWaiver
Created: 2015-03-12 10:15:41 Hits: 2627

---
Leave a Comment